What Accessories To Pick On Your Wedding Day
Manchester, United Kingdom -
May 2021
It's finally wedding season and after over a year in lockdown, it's time to stop dreaming of your picture-perfect wedding because it's now coming to light. 
We hear to help you piece together your shirt and tie, and add a few accessories to your suit for the special day. 
Our number one rule is keeping all class. It's your wedding day, and if one thing is for sure, it's that classic is always the best option. Opt for something you know will always work and whatever makes you feel comfortable. With plenty of options available, we are sure to have the perfect men's shirt and tie for you. Our favourite way to make you attire pop that little bit more is to pair your tie with a matching pocket square and pop it in the breast pocket of your suit.  
One of our most popular wedding accessories is the scrunchie cravat. Our pre-tied cravats are perfect for you bug day and remove any hassle of having to tie the perfect knot. Again, the perfect accessory to pair with your matching pock square. You will be looking smart and sophisticated all day long.  
"Pair your tie with a matching pocket square and pop it in the breast pocket of your suit"
THE BOW TIE  
If you're looking for a more formal attire, a bow tie is the perfect choice. With plenty of colourways were sure you will find the perfect colour to match your wedding theme. To elevate your look further our bow tie and cravat set is the perfect choice for you big day, this set is perfect if you're leaning towards a more traditional attire.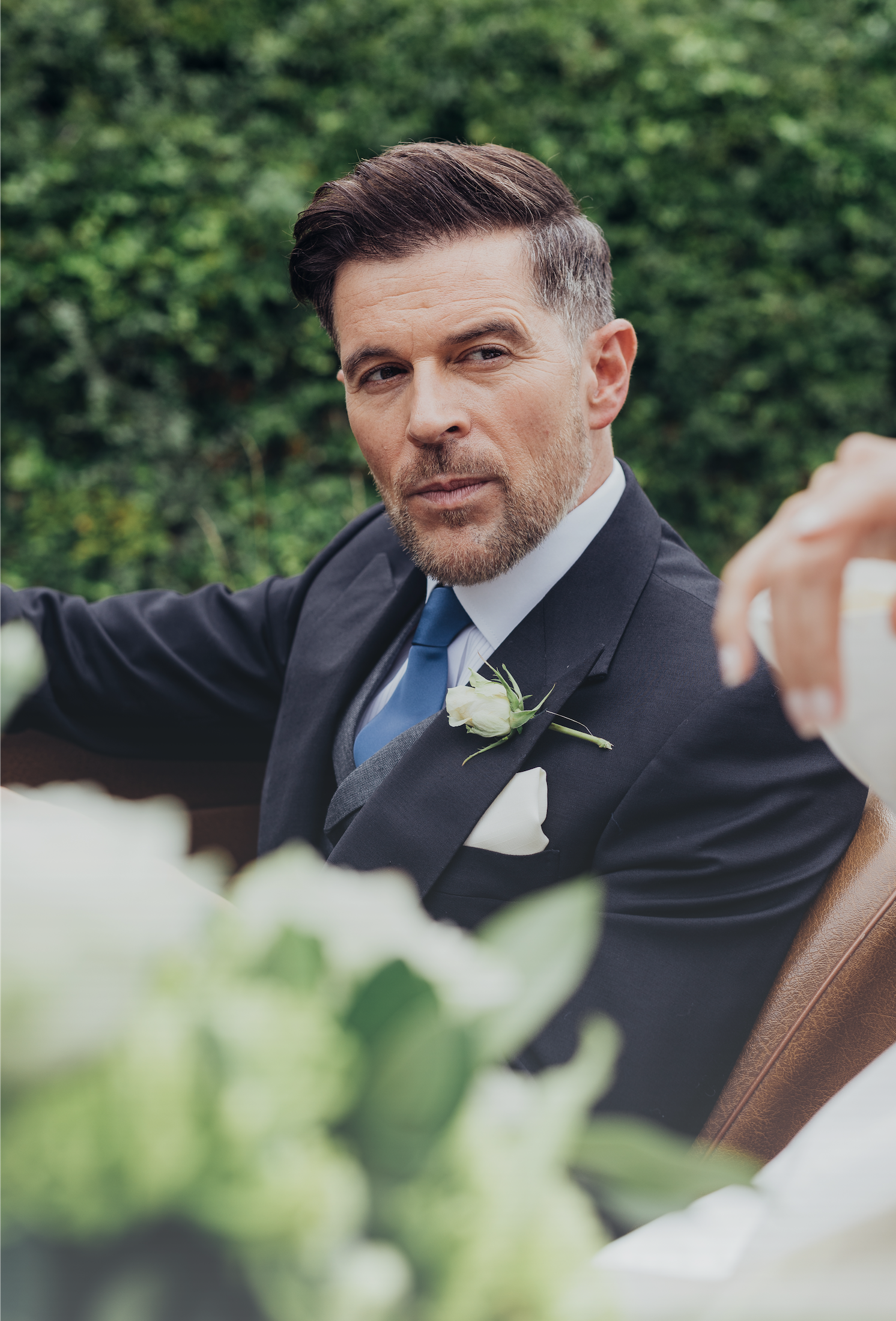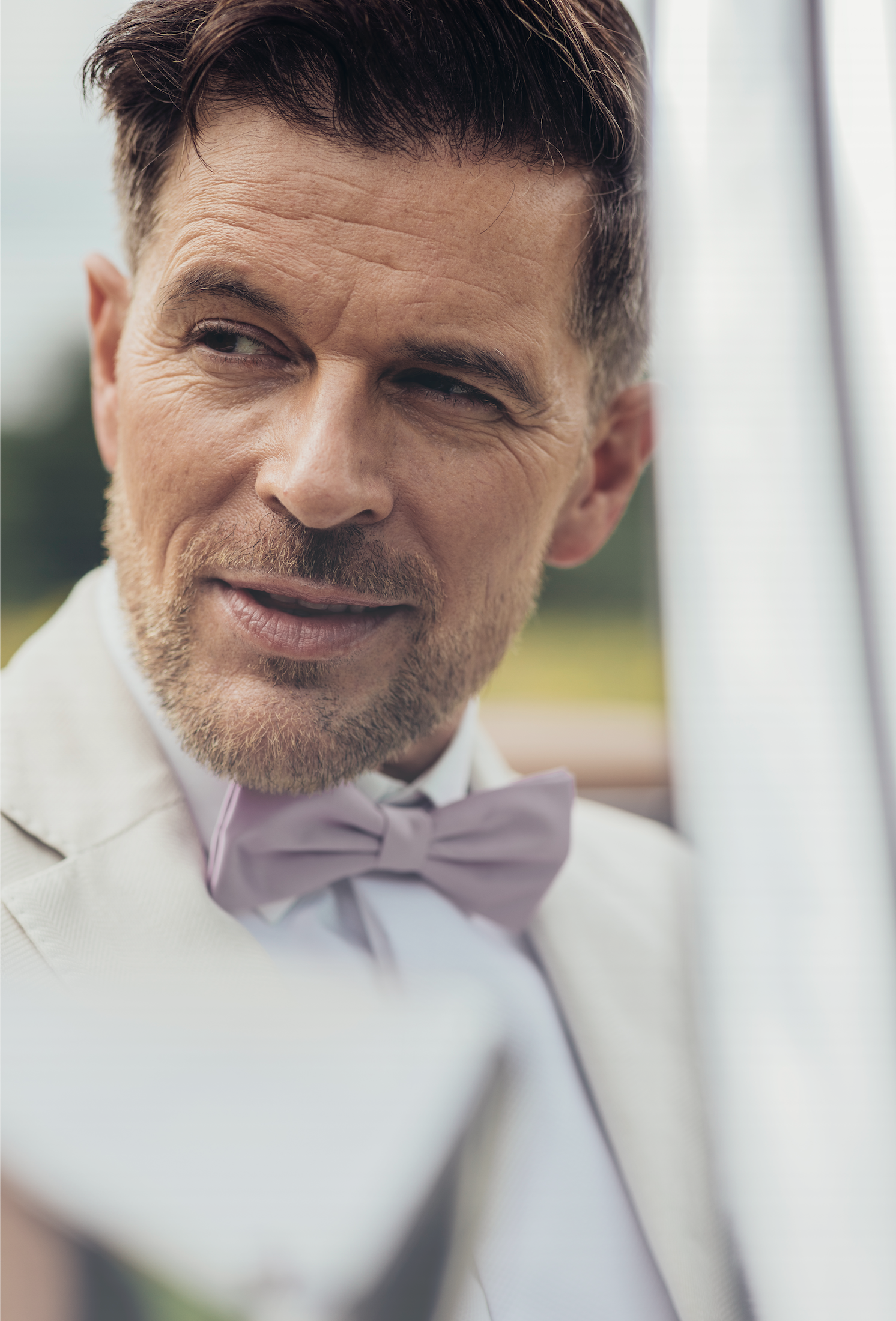 THE SLUB TIE 
Something a little different from your average plain tie, our slub ties are the ideal choice for weddings. Paired with a formal shirt, a slub tie is a safe option for a suit. Available in both men's and boys so all your guests can be looking smart. And yes, don't stress. We have clip on ties as well! 
Still stuck for choice? Choose any 3 free swatches to make your decision that little bit easier. Here at Rael Brook we aim to give you a seamless experience finding your wedding suit and accessories for the big day.  
Credits
Words by Mimi Deas
Photography by Dan Wills