How To Style A White Shirt
Manchester, United Kingdom -
March 2021
Every gentleman has one hanging in their wardrobe. A clean crisp white shirt is a must have in any man's life.   
Listed as the oldest trick in the book, you genuinely can't go too wrong with a white shirt. However, some men are often confused with how to style a white shirt and piece it all together. Never fear, we're here to help you elevate your look.  
A white shirt is perfect all year round, but you can switch it up throughout the seasons with your accessories. Being one of the most versatile additions to a wardrobe, you a plain white shirt will always act as your base to any outfit. It always plays the part no matter what the weather throws at you.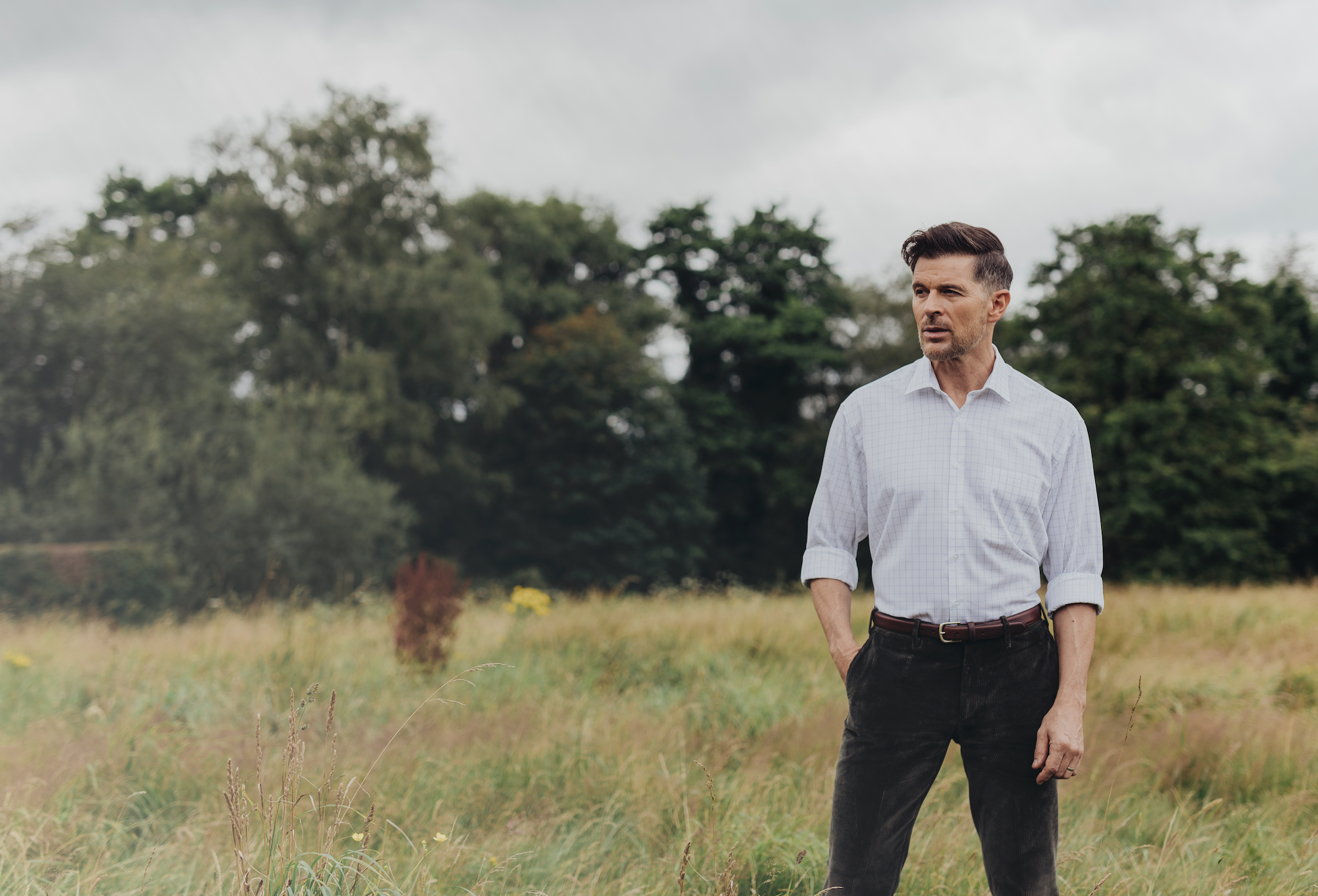 In winter we prefer to add some depth with a textured tie and a darker hue. Whether it's an olive knitted tie, or a deep burgundy. It allows you to add some colour to your wardrobe even in those colder months. Not only are you looking good, but keeping warm while you do it! 
Layering is essential in winter; a white shirt looks great under a cashmere or wool jumper. It also allows you to add a touch of colour to your look while remaining extremely stylish. Try adding a coloured scarf, trust us on this one, you will feel like a true gentleman.  
The warmer months are the perfect time to bring your white shirt to life and play around with colourful accessories. A bright pink, orange or blue will be sure to make you stand out. When the sun is shining there's no better way to brighten your day up even more than with a bright accessory.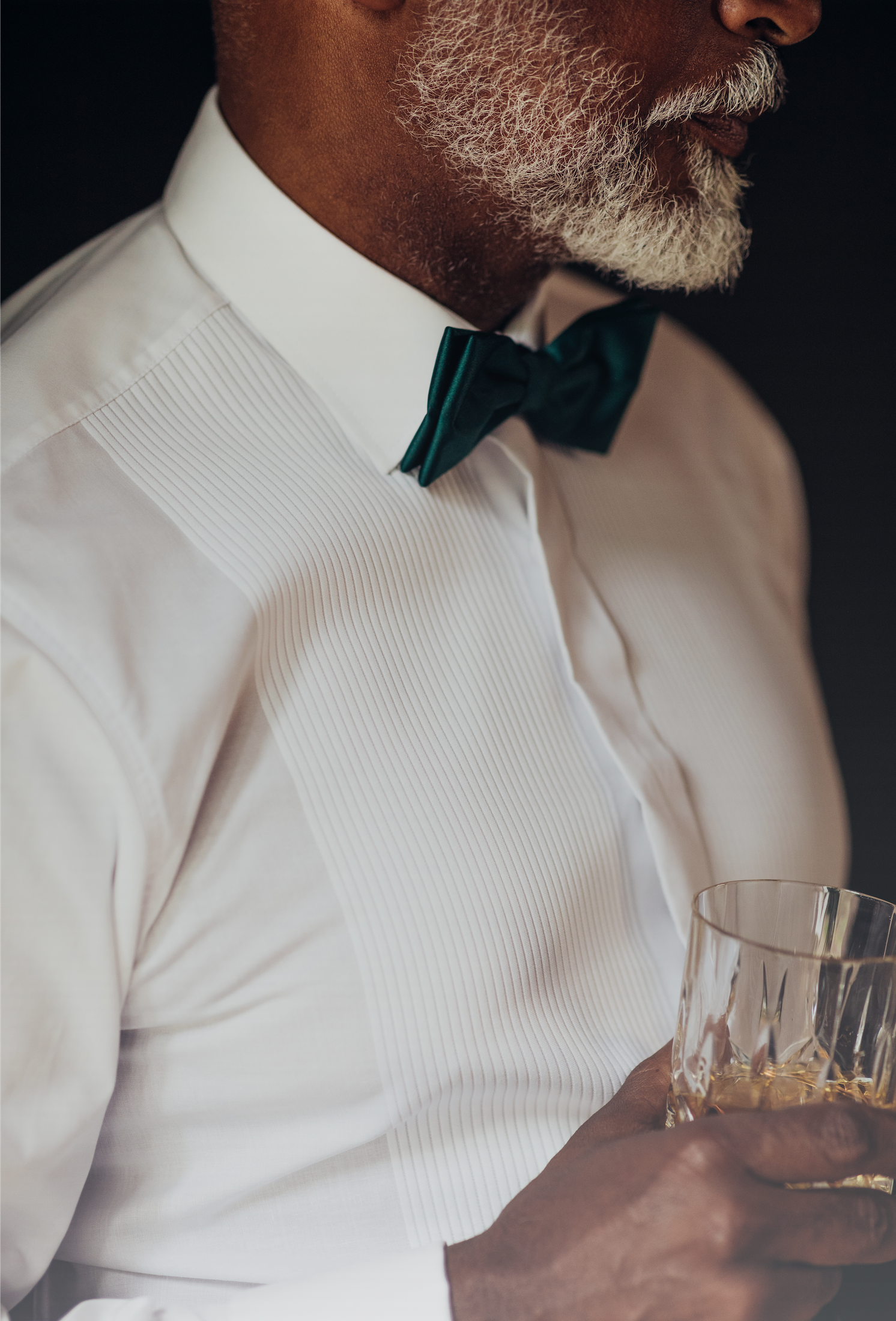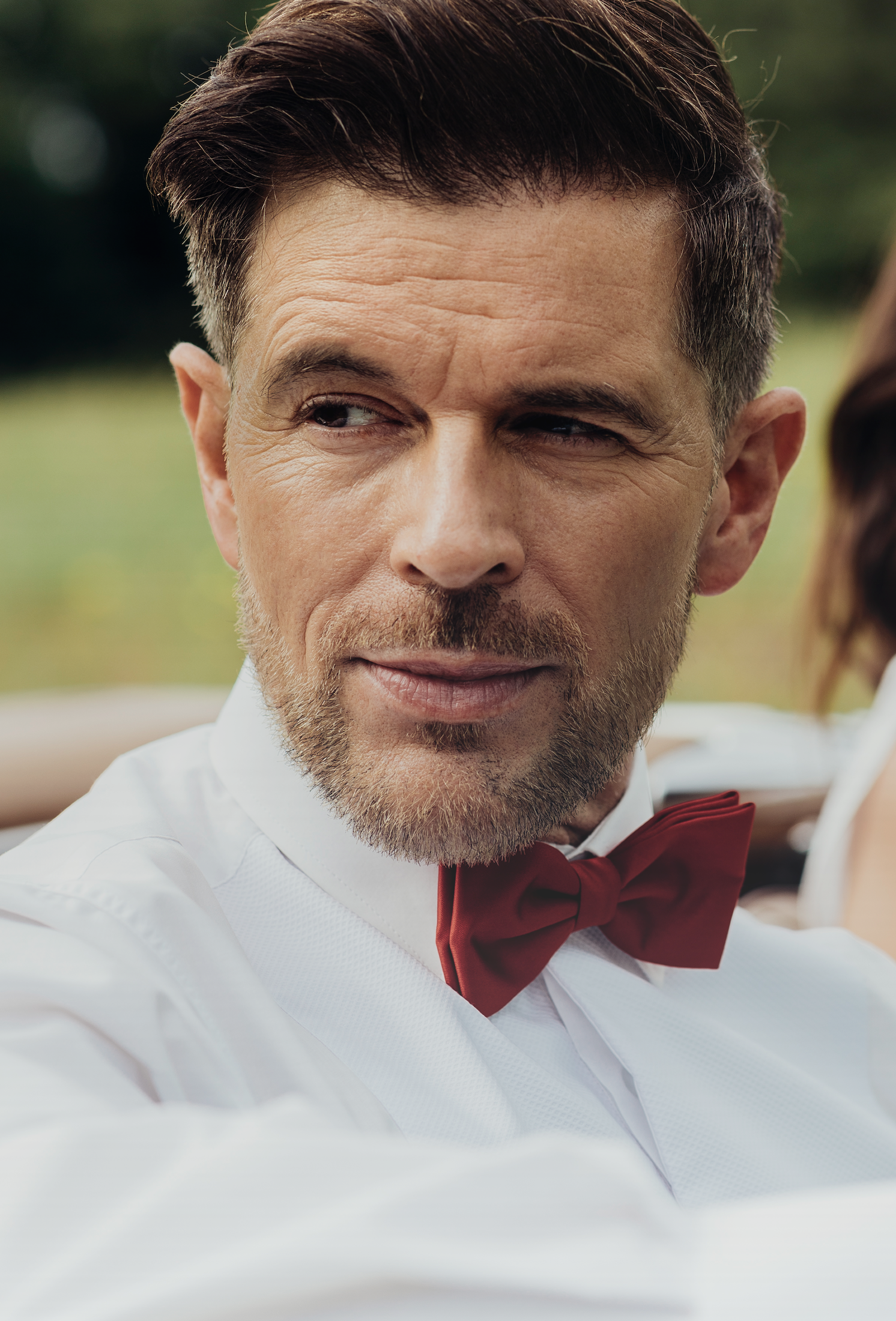 The easiest way to transform a white shirt, is popping on a patterned tie. This is ideal for your work attire. Whether you prefer polka dots, stripes or a more unique design, we have an array of options to bring out your personality. This takes the everyday white shirt to a new level.  
Our other option would be to try rolling up the sleeves of your white shirt and pairing with a pair of shorts. This makes a huge difference to your outfit and has the ability to balance the entire look out very well. Grab some boat shoes, and you will be ready for that day event you completely forgot about. 
Even though every gentleman owns a white shirt, you can still make your unique to your style. With our help we hope we've given you some tips to bright your classic shirt to life! Browse through our very own collection of white plain shirts.
Credits
Words by Mimi Deas
Photography by Dan Wills