How To Master The Smart Casual Attire  
HOW TO MASTER THE SMART CASUAL ATTIRE  
One seIt's a tale as old as time! The problem that each man experiences at LEAST once a fortnight.
Why is mastering the smart casual attire so incredibly hard?
Posted at 12:00 - 22nd October - Mimi Deas
MASTERING THE SMART CASUAL ATTIRE
Why is mastering the smart casual attire so incredibly hard? Not too casual, but not too formal. So, not your tracksuit pants, but not your formal suit? – I'm confused and this all sounds like a recipe for disaster. Then what exactly is smart casual and what does it mean today? We are here to answer all your questions!
Don't shy away from colours and patterns when it comes to smart casual! If anything, this may give your outfit the fresh look that was needed.
It's always worth incorporating light colours into your wardrobe and into the smart casual attire. Light colours can be easily matched, so it's important to invest in. For example, pale pink, pale blue as well as polka dot and pattern all have the ability to nail a smart casual attire.
These colours all give off a more fun sense of style with a subtle statement (exactly what we are looking for! A strong yet subtle style execution). Not only does this help accomplish the smart look, but colours also help make the outfit more casual, and less like you have just finished a long day at work!
You can wear out a dressier shirt and still manage to make it appropriate if you learn the techniques. Are we getting too complicated? A well fitted shirt is an essential in the wardrobe. A plain formal shirt will get the most use out of all the other shirts you have hanging right now. Layer a shirt over a crisp t-shirt, roll up the sleeves, pair a shirt with a cashmere jumper, ditch the black shoes and opt for a more casual loafer or brown brogue. 
Remember its smart/ casual not casual/ smart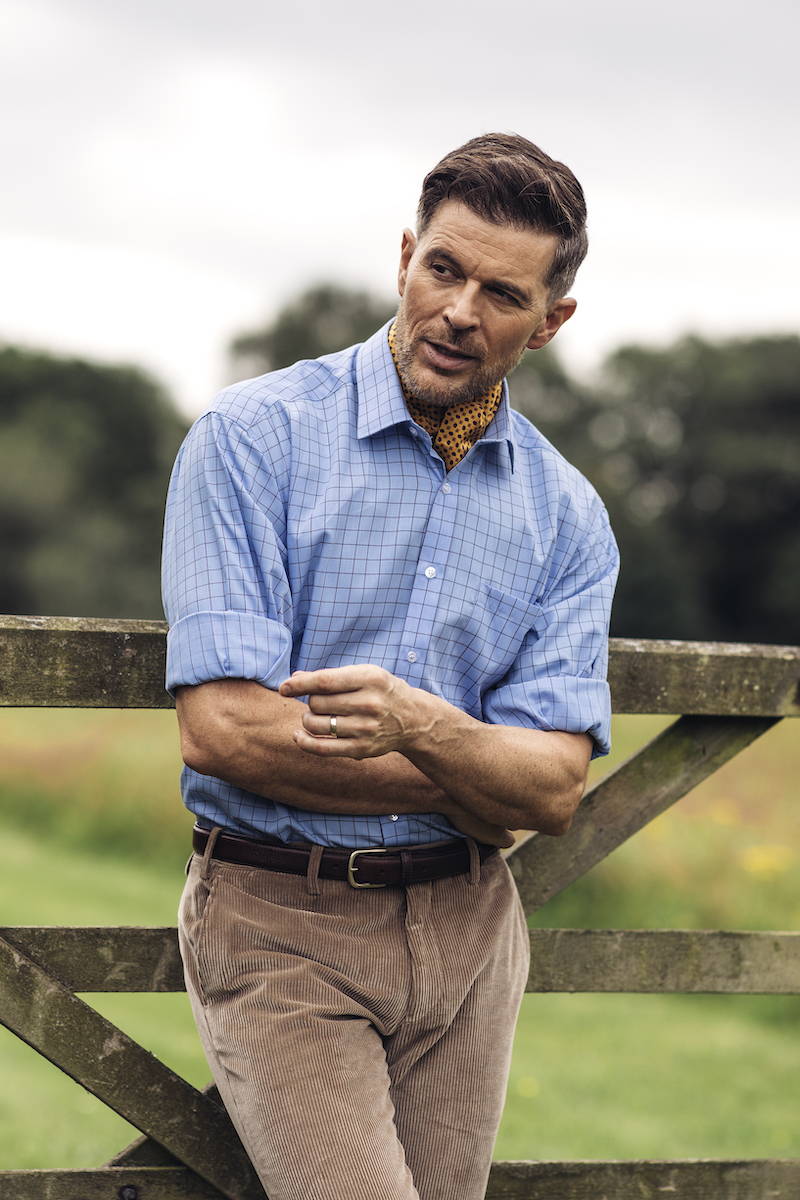 Take this as key! Smart comes before casual, and you can never be too overdressed right?
Focus on tailored separates, ditch the tie, but make a lasting impression with the perfect shirt. The right button up has the potential to make or break your outfit, so make sure you are fitted right.
A plain shirt or a formal shirt paired with jeans or chinos is always a safe option, and more often than not – you will definitely fit the attire.
Even a formal short sleeve shirt for warmer days is another great option for a smarter look.
PLAY AROUND WITH ACCESSORIES
Just because you can ditch the tie doesn't mean you can't accessorise in other ways. Accessories add character and personality to your outfit and your overall style so don't shy away from them when you're given an opportunity. If anything, embrace a unique touch!
Try a cravat, cummerbund or a pocket square. They not only smarten up a look a little more but can also add a pop of colour or pattern.
We hope this has given you a few helpful tips on how to completely nail the smart casual attire. Have a browse through some of our smart casual essentials.