Christmas Zoom Party
Manchester, United Kingdom -
December 2020
Yes, the era of the Zoom Christmas Party has officially begun. We didn't see this happening so soon, but here we are!  
Life may not be back to normal just yet but that doesn't mean the Christmas spirit has to be forgotten. There are many ways to keep the Christmas spirit alive in our "new normal", one being a Zoom Christmas party. 
Many of us will be celebrating by pouring ourselves a larger than usual glass of wine, opening up our laptops and switching on our microphones and cameras to say hello to family on the other side of our screens.  
But just because you aren't with physically family, doesn't mean you should be so down! Try dressing up with them over a Zoom call!  
There will be no need to cover up your laptop camera when you're dressed for the occasion. If your entire family is tuning in on Zoom to celebrate Christmas, you still want to look decent and you will want to showcase your attire. With a themed party or not we have the perfect items for you.  
We've not had many chances to dress up this year, so let your Christmas party be the opportunity to have a bit of fun! Put on a dress shirt and one of our classic bow ties. Wearing something a little formal will chirp you, your family and your friends up so much more. We're sure you will be voted best dressed!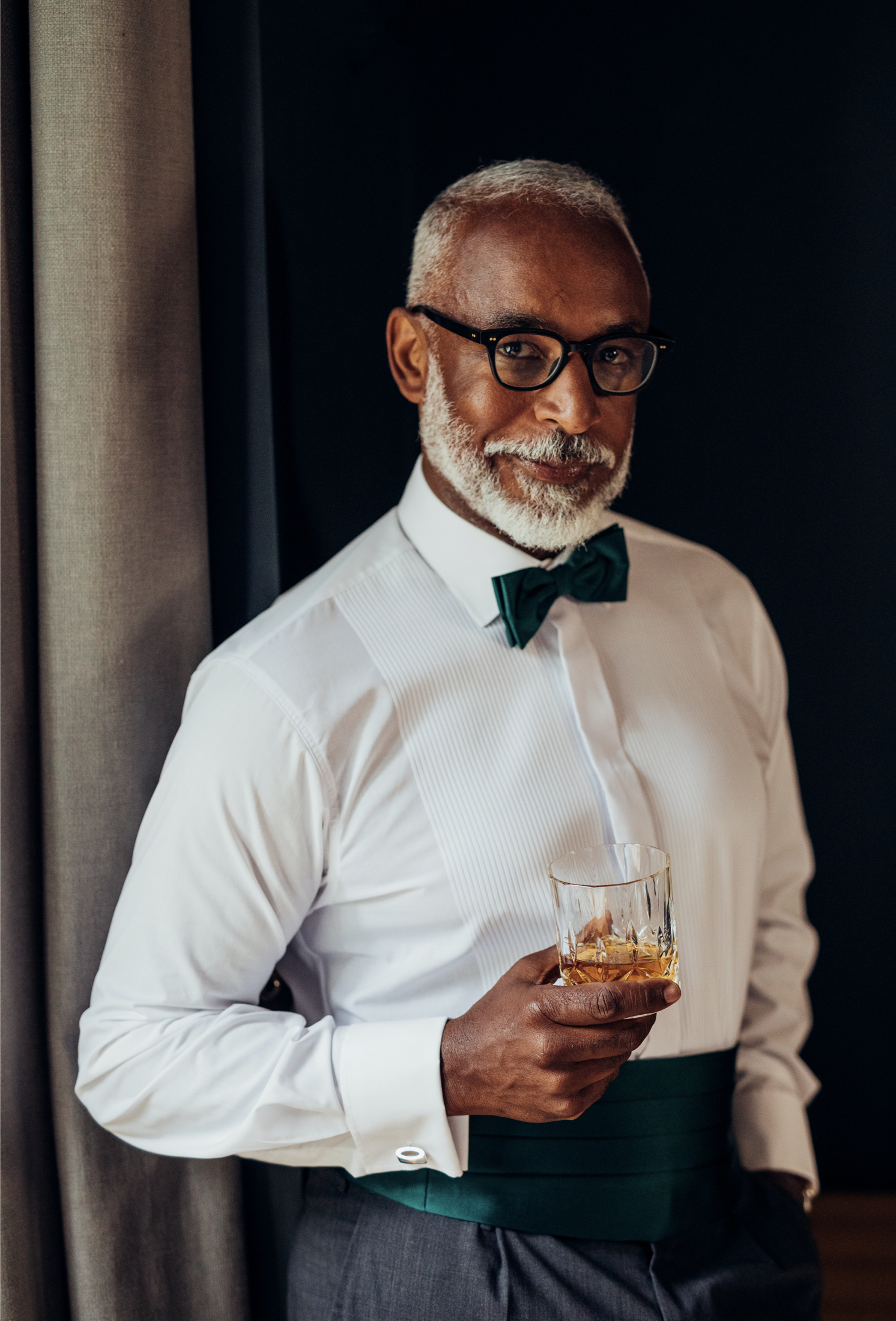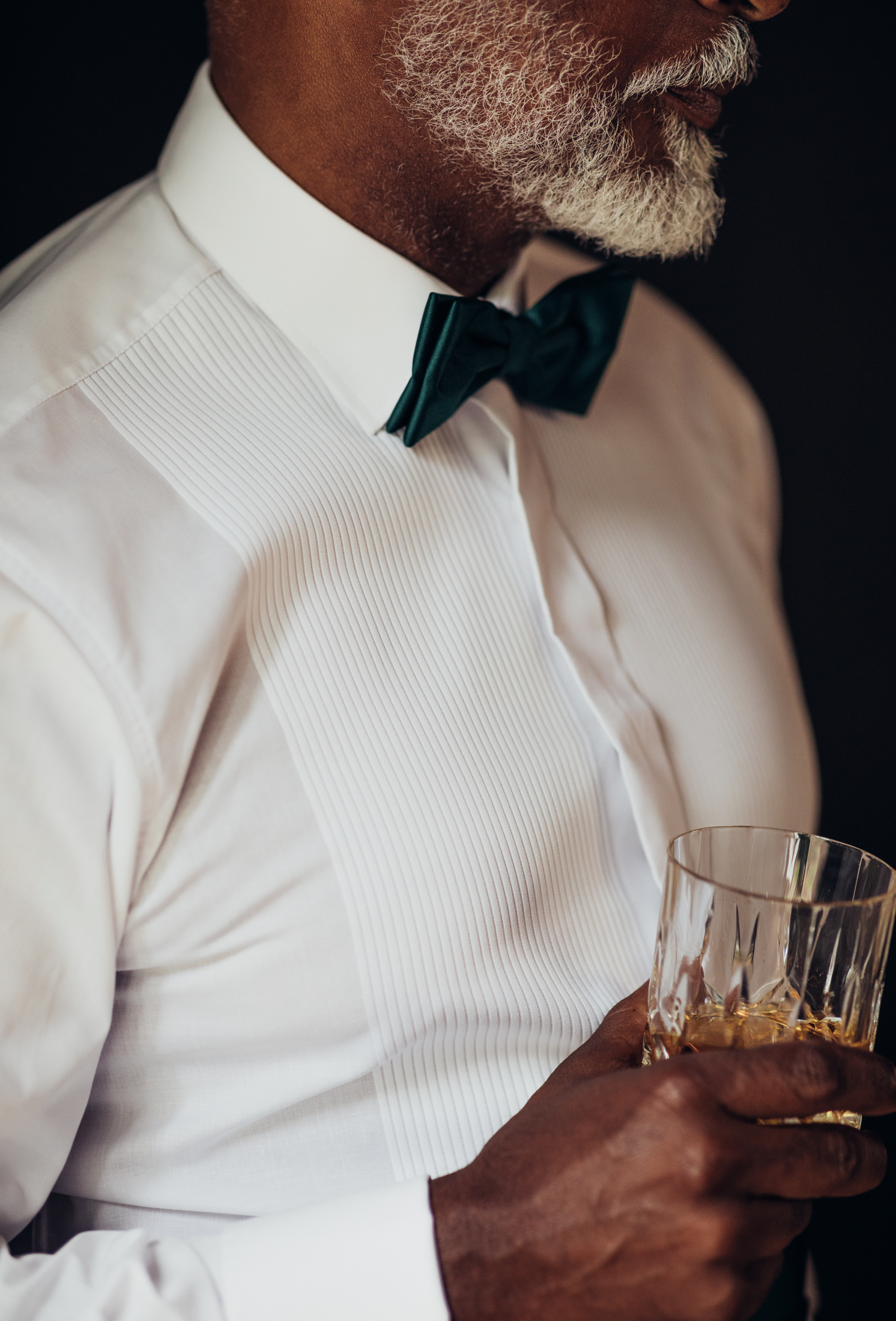 Who said you can't have fun on Christmas? Enjoy it while you can and take advantage of being able to have a drink and dress up at home! You may not be brave enough to dress up in a full Santa costume, but that doesn't mean you can't play around with some festive ties. 
They keep things fun and carefree; this isn't the time to be stressed! A festive tie can be brought out every year for a bit of festive fun. You will definitely look the part in one of these.
If you decide to keep things casual this year, that's perfectly fine too. We have plenty of coloured and patterned shirts for you. Our plain shirts are always a classic and safe style, but we suggest choosing a darker hue shirt such as a dark navy or burgundy. These colours immediately manage to make you look stylish whilst also looking seasonal. Our collection of plain shirts come in a range of colours and patterns to suit your style.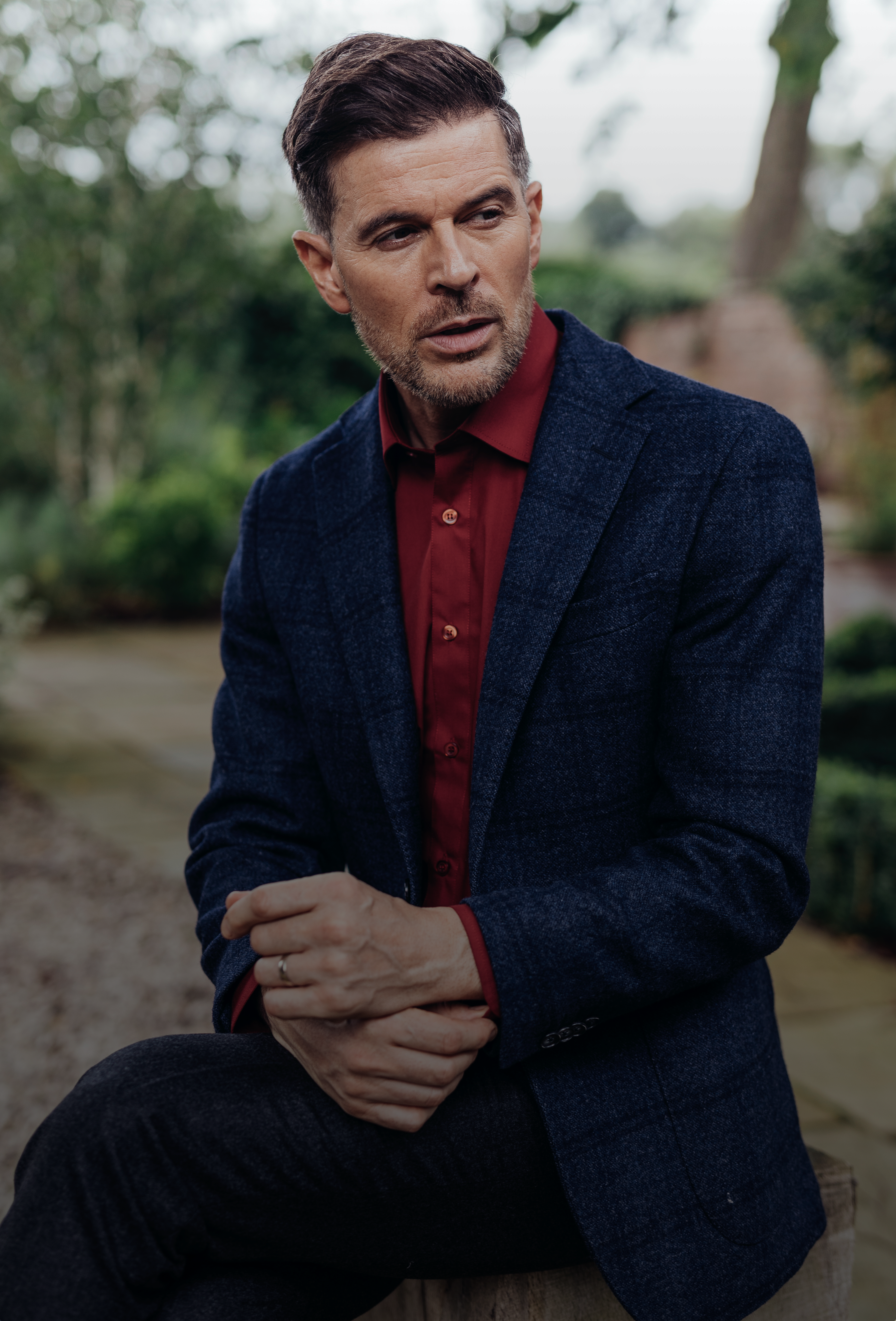 Even if you want to stay very comfortable, our contemporary collection has a range of relaxed shirts that still look incredible on camera. Aimed for the stylish men who want to dress smart casual, this range of shirts is perfect for spending the night in and on a Zoom call with your family.  
Credits
Words by Mimi Deas
Photography by Dan Wills