Best plain shirt to form a foundation
Manchester, United Kingdom -
October 2020
A crisp plain shirt is where it all starts.  
When it comes to plain shirts, know that Rael Brook are the best in the business. Yes, we know shirts. With over 73 years in the industry, having experience in shirts is an understatement. We know that plain shirts are essential to any man's wardrobe, as they are the foundation of any formal look. A simple shirt will never go out of style. Our plain collection has been around since 1948 and as men's styling has evolved, so have we. We've grown and adapted over time, to now feature an impressive collection of twenty-two colours.  
It's all in the fit
We think it's necessary to start with the most important factor of them all. The fit of a shirt holds the rest of the look together. Whether you have the right colour, fabric or combination, if the fit of the shirt is wrong; your entire outfit is wrong.  The fit of a shirt is dependent on each specific body type and each individuals level of comfort. This requires trying a number of fits but whichever you feel most comfortable in will always look best.  
Our entire men's shirt range are cut in a classic fit and can be worn with anything from tailored trousers to broken in chinos. The shirts are all tailored to specifically be the starting point for any formal look. For those who prefer a more fitted shirt, a small selection can be found in tailored fit, for a streamlined, modern look. These again look great with any outfit and can be dressed up and down when necessary.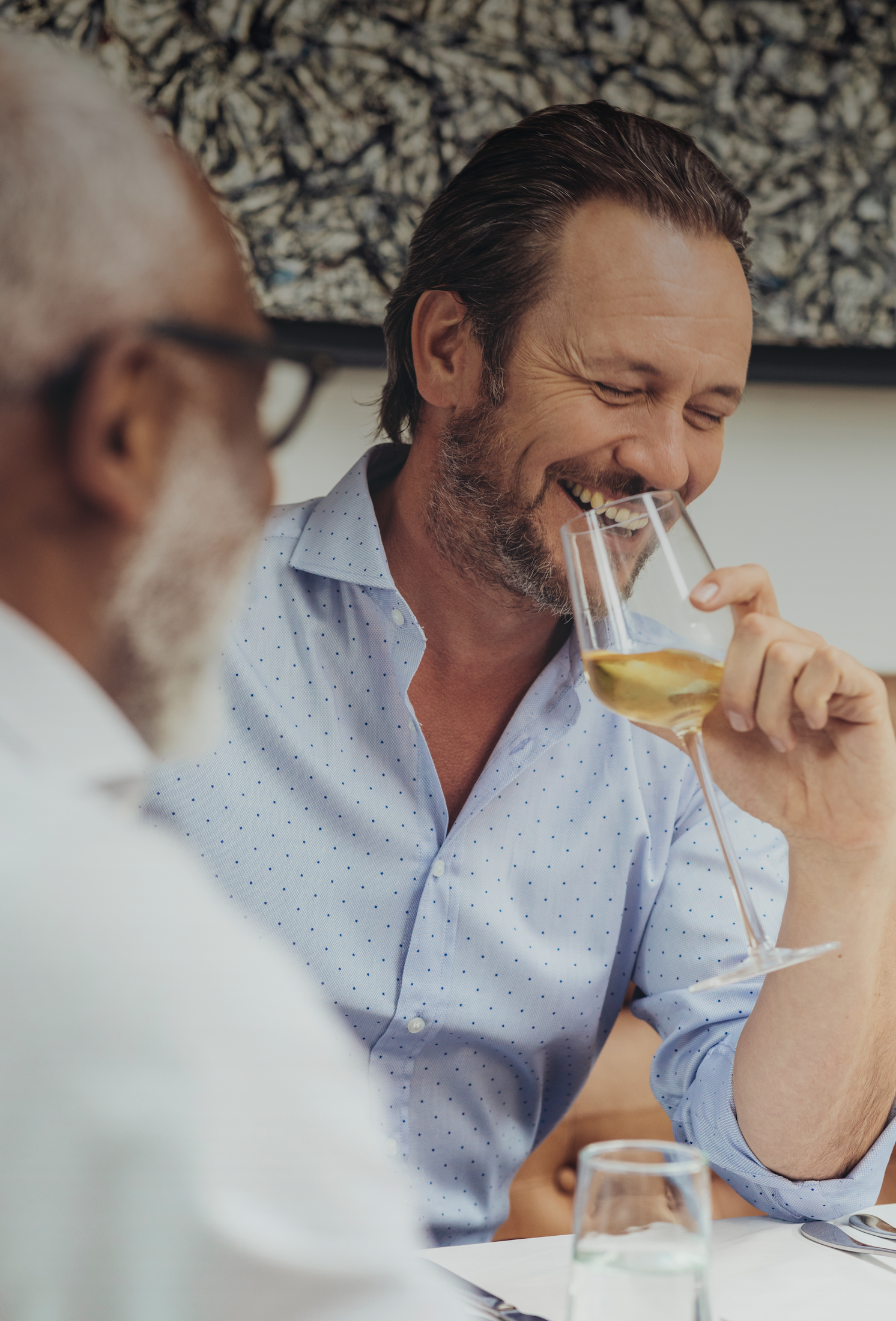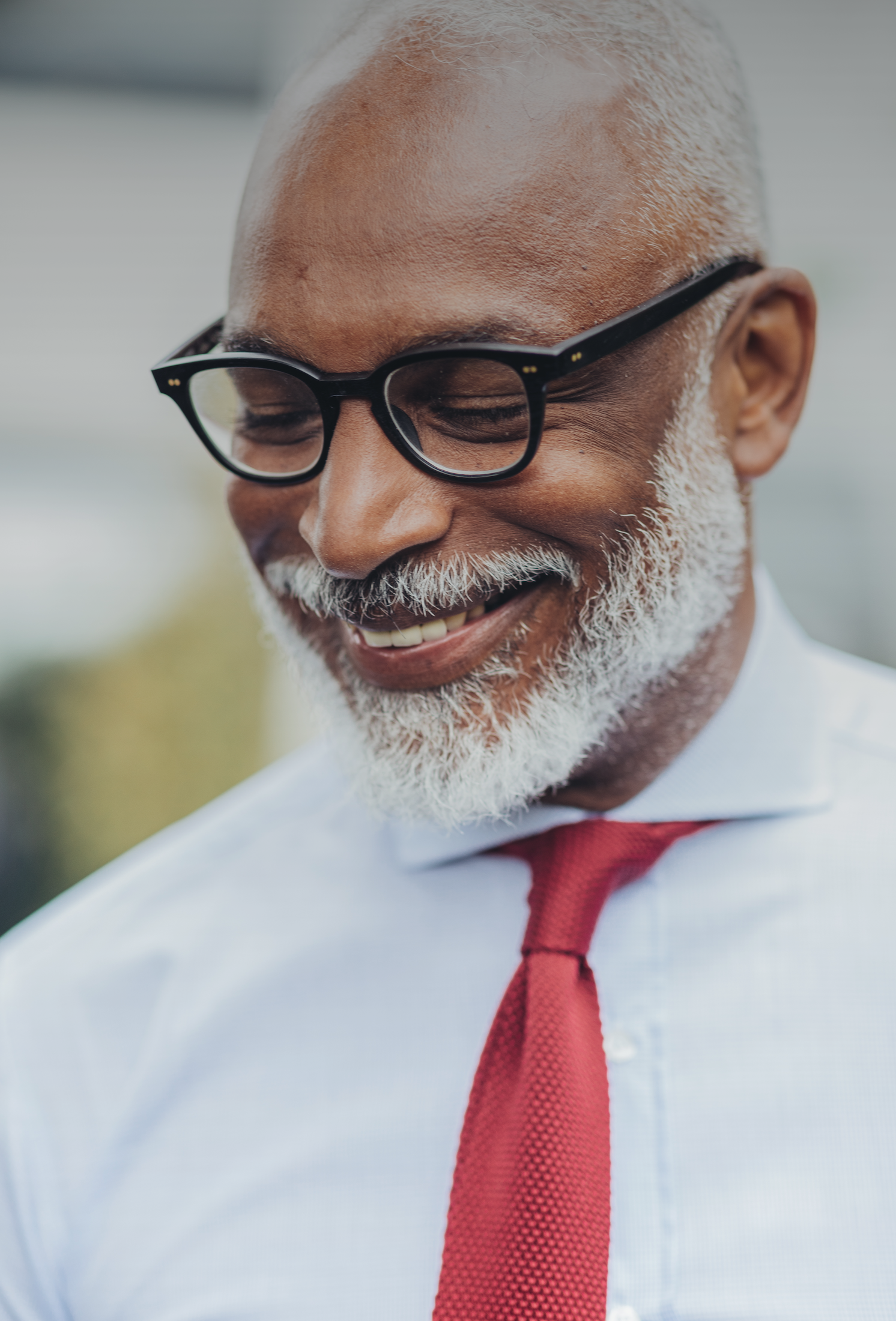 First of all, a plain, simple white shirt is a must. A white shirt that fits well is unquestionably the most essential and reliable garment for piecing together a formal outfit. Pairing colours together is when things start to get a little complicated with a plain shirt. Light hues tend to team up well with a dark navy, contrasting jacket. Also, make sure your tie and jacket are always darker than your plain shirt. White and blue are your safest options, and often hard to beat! But no one should hesitate to try something a little different. Make the style yours and be confident with your look. Yes, that's right! Think about those daring colours like lemon, turquoise or even red!
Some may not know the difference between poplin and twill. There are different threads for dress shirts and it's all about finding one that works well for you. Knowing the difference between them will actually help you choose the right shirt to wear under a suit jacket. The last thing you would want is to be wearing a thick shirt under a jacket on a scorching day. 
For example, poplin is a cotton weave that is strong, thin and cool that often has a smooth finish. Twill is a little softer, smoother and thicker than poplin and might not work as well under a jacket.
Our collection of shirts range from plain shirts to short sleeved shirts, and from casual to formal shirts. No matter what the occasion, we can help you find the right fit, colour and type of shirt to suit your preference.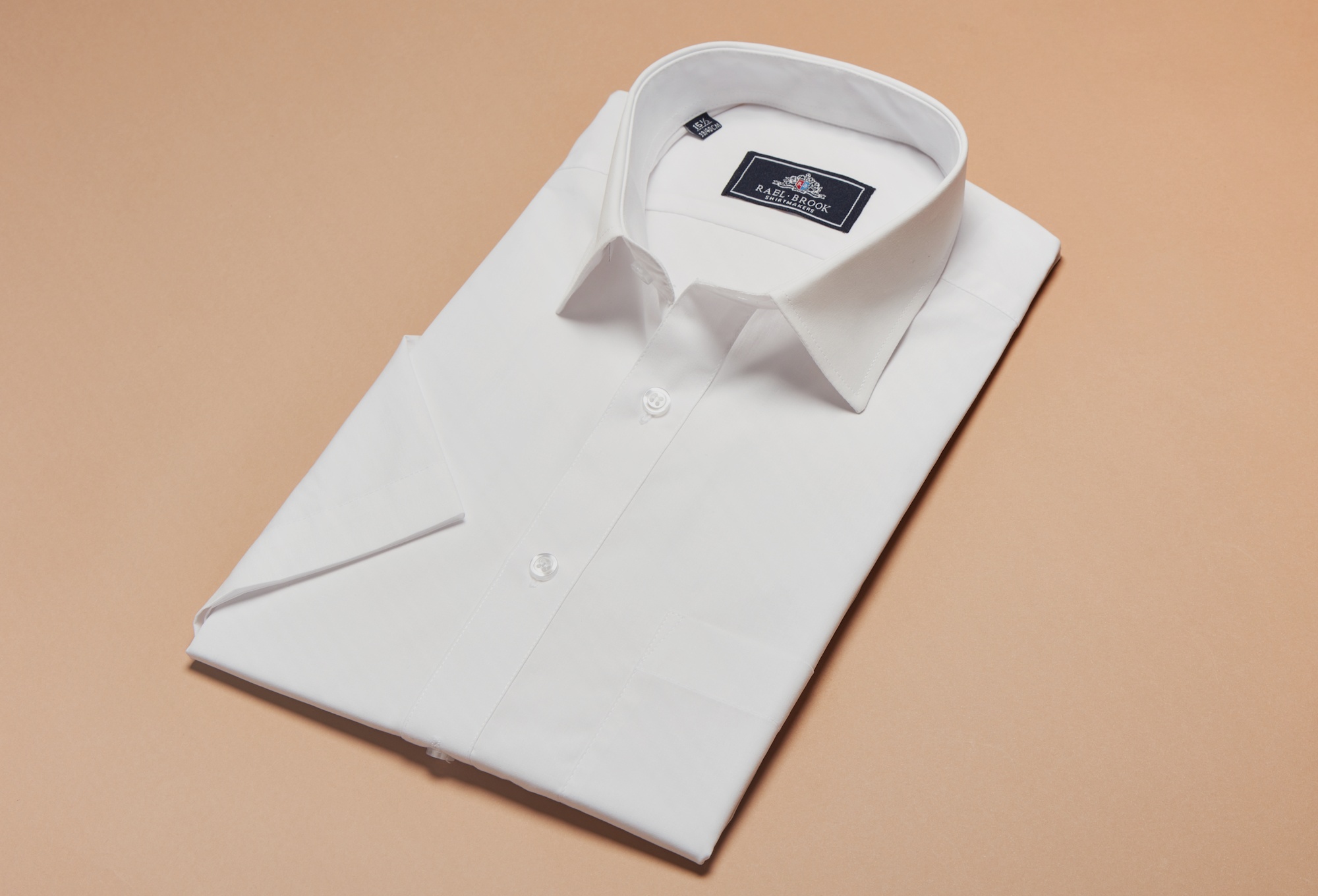 The rest is all trial and error. Try on some plain shirts and match with your finished look. You'll find yourself comfortable in one and most of the time, it's the shirt that looks best on you. If you are still confused, ask for a second opinion to help you find the perfect plain shirt for a formal look. 
Credits
Words by Mimi Deas
Photography by Dan Wills