A Gentleman's Guide To Master Your Shirt And Tie Combination 
Manchester, United Kingdom -
November 2020
A gentleman is never fully dressed without the perfect shirt and tie combination. 
Suits and ties are nothing new, however getting the pairing right is what really counts. It requires much coordination, and many would be surprised to know that their shirt and tie don't actually match as well as they think. 
Let's start with the basics. Finding the right colours two match can be difficult. Luckily, there's a simple way to figure out what you can and can't pair together when it comes to colours.  
The primary colour of a tie should never match the colour of the shirt – aim for something contrasting. A helpful tool we use is the Colour Wheel. Use this to understand what colours are complementary, contrasting and similar. For instance, similar colours work well but make sure they are a number of shades apart to distinguish the two. Try to pair contrasting colours when you match your shirts and ties. This way, you will always find the balance in your shirt and tie combinations.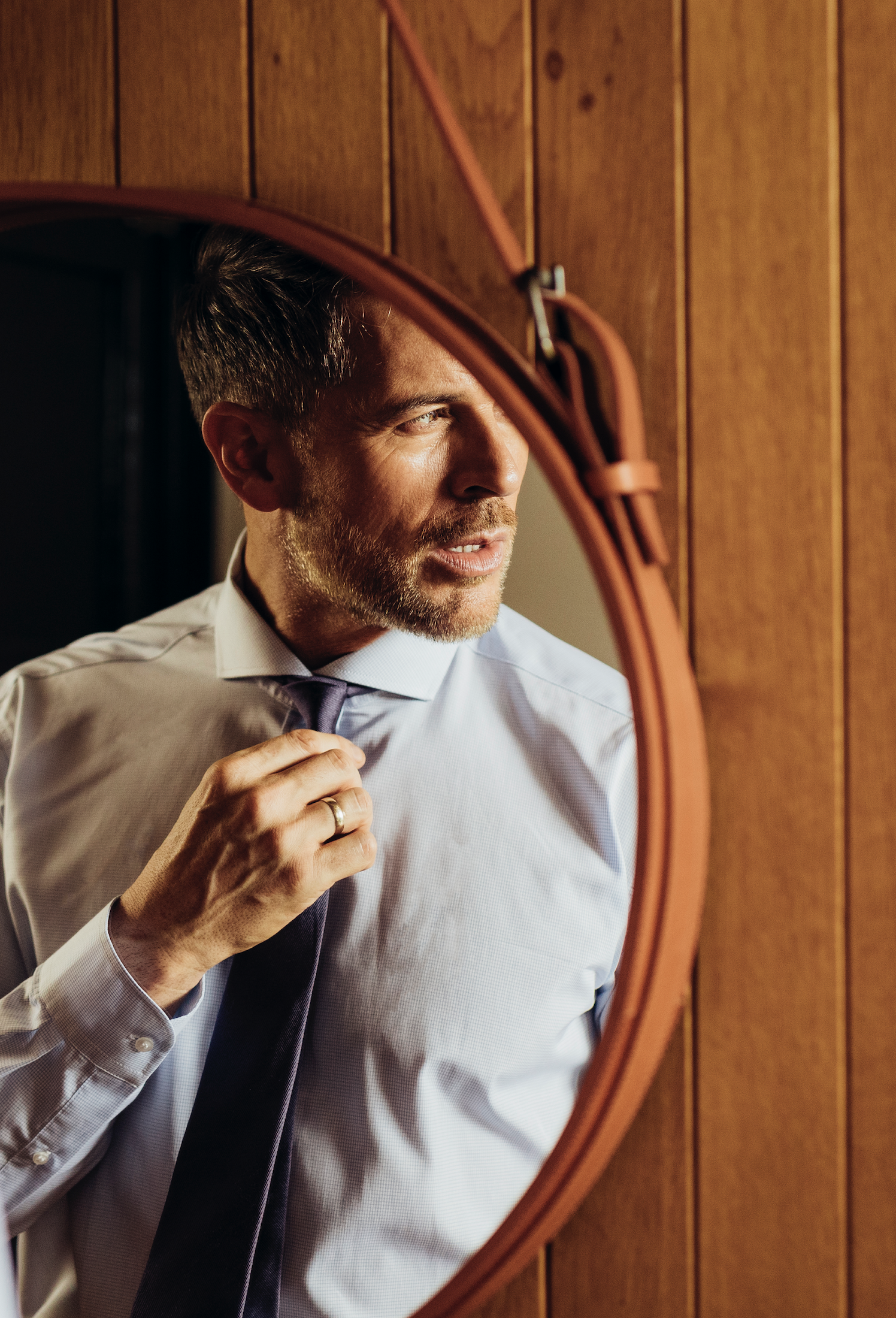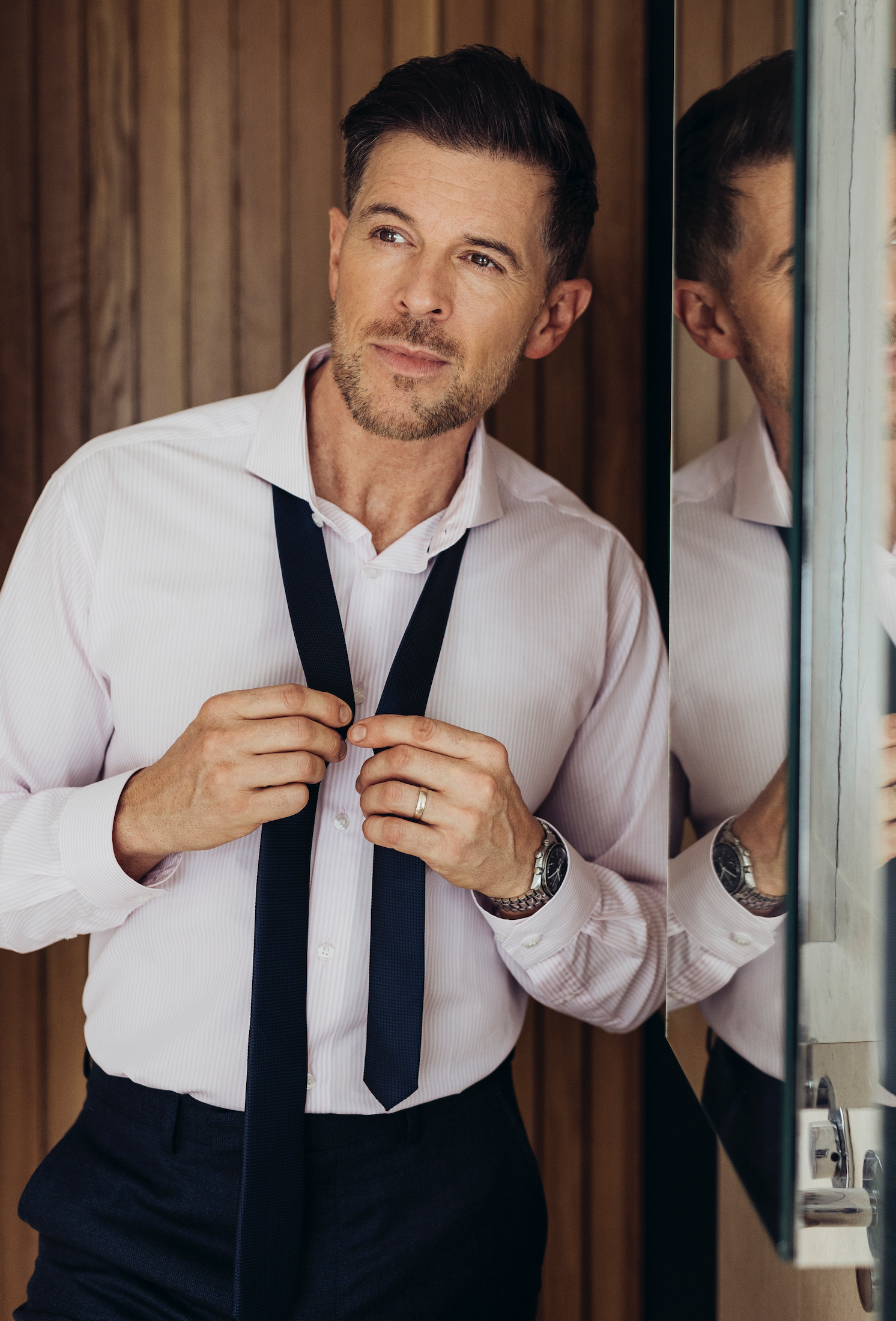 If you are going to remember one thing from this article, make it this. Your ties should be darker than your shirts. Yes! It's as easy as that. Stick to this rule and your combinations are already looking better than before.
When it comes to patterns, make sure to choose patterns that complement one another. Listen to the rule "less is more". If you aren't very daring, stick to traditional patterns and colours that give the style a simple, yet effective look. 
If you are confident in patterns and wanting to mix, try making one size of the pattern larger or smaller than the other. For instance, stripes will work together, if there is a significant difference between sizes or they are going in different directions. Again, we'd suggest to take note of colours and try to keep colours from clashing.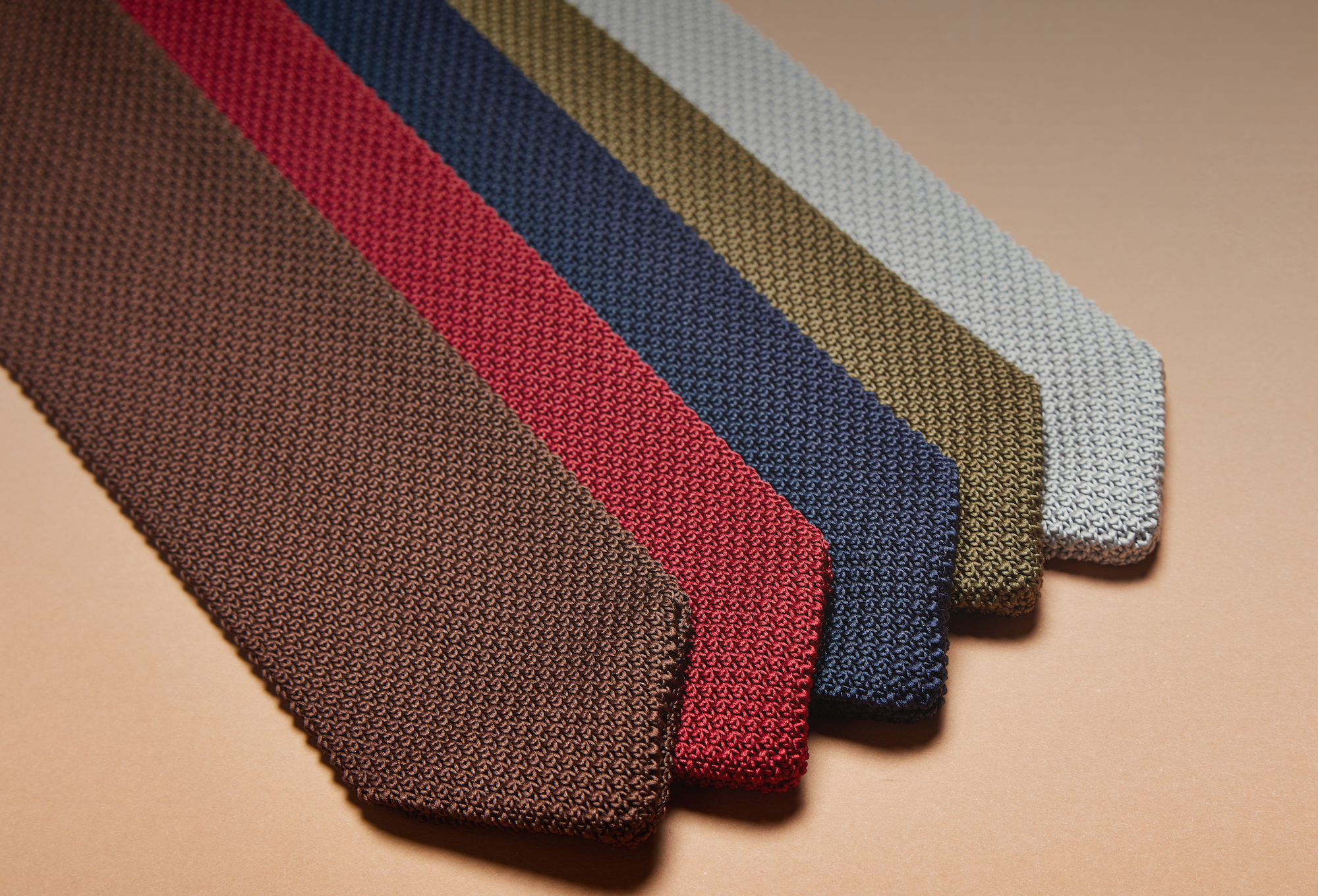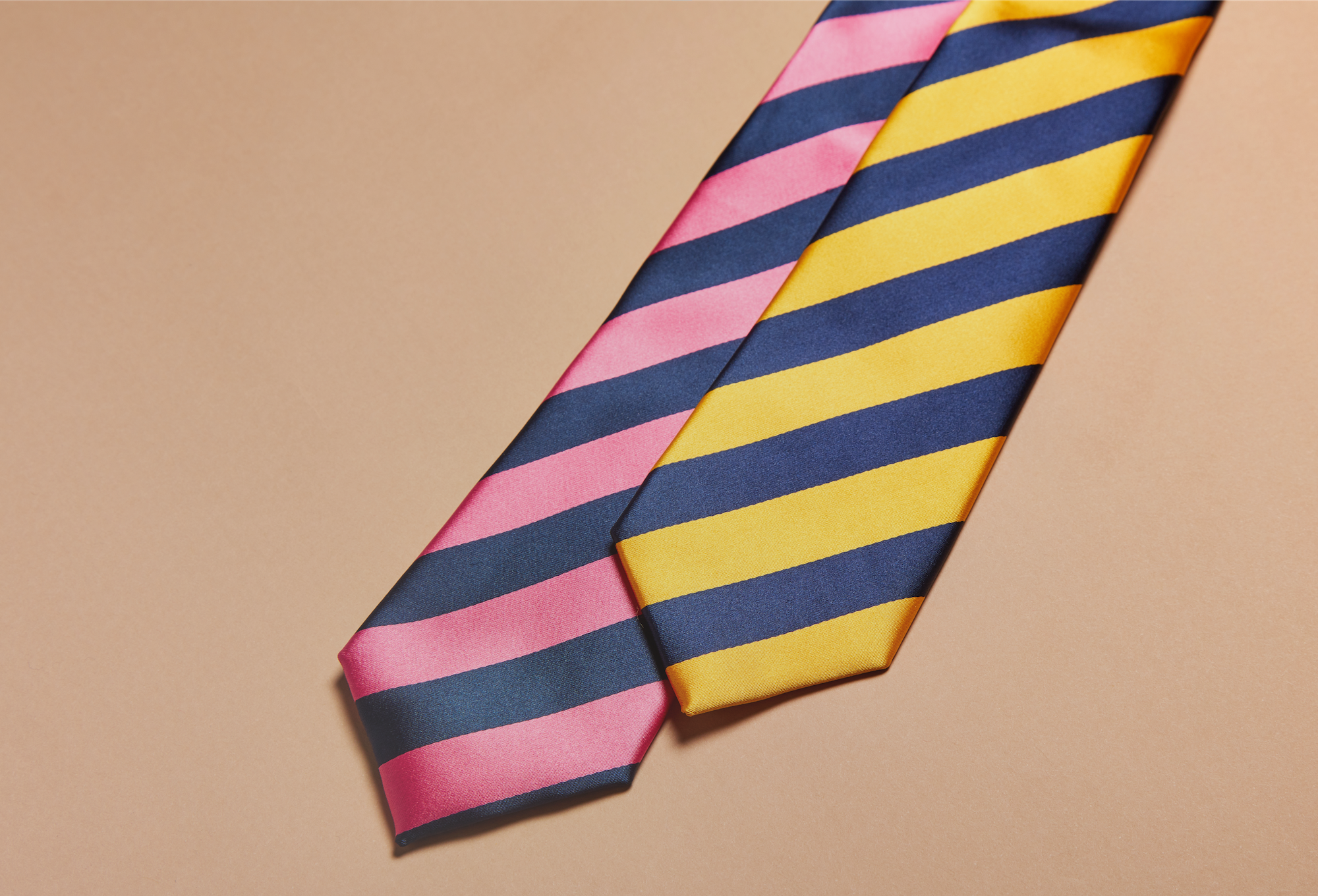 Textured ties can truly change an entire look. Many forget about the simple factor of thread when matching the perfect Men's shirt and tie. You can often find this by looking at the pattern of print. If the thread is more of a diagonal rib print, it might be twill, and they match well with simple ties. Poplin is a cotton weave that forms a criss-cross pattern, and they work great for a range of ties. If you choose a thread that stands out, make sure the other piece complements it accordingly. 
Please stick below 7.5cm width. Anything bigger you will look like you are out of a 1980's drama series. The standard length for a men's tie is 144cm. A good guide to follow is if the corner of the tie hits the top of the pants, and the point of the tie hits the middle of the belt; you have just the right length! 
It's all in the knot! 
Honestly, don't waste too much time learning different knots. Stick to what you know, and master it! You can certainly get away with a simple knot that is tight, tucked in, and looks professional for any occasion. Most often, the knot you can perfect the most is the knot you learnt in school, and that is more than fine. 
And lastly, a final tip to follow for combining Men's shirts and ties. A navy tie never fails. No matter what you're wearing, you cannot go wrong with this versatile colour. If you have gone through every single colour and still can't match anything, just know that a simple navy tie will always do just the trick. 
Our tip? Always keep one in your car just in case you forgot one for that important meeting. Trust us, you never know when you might need a handy navy tie.  
Rael Brook has a vast collection of shirts and ties in different colours and patterns. We have just the right tie to match any shirt and outfit. Leave it with the experts in shirting to find the best style for you.  
Credits
Words by Mimi Deas
Photography by Dan Wills